About SpeechPathologyDegrees.com
SpeechPathologyDegrees.com was built to help pre-undergraduate and pre-graduate students find the best Speech Language Pathology degree program for them. There are a lot of higher education websites out there, but not many that focus solely on speech language pathology degrees at the Bachelor, Master, and Doctorate levels. Our data is based on multiple sources, like the American Speech-Language-Hearing Association (ASHA), US Census Bureau, Bureau of Labor Statistics, and the National Institutes for Health.
On SpeechPathologyDegrees.com, you can:
Read about degree program areas, researched and written by experts with their SLP degree
Compare reviews of different SLP programs (including online) at different universities in the United States
Search ASHA accredited SLP programs
View career guides for undergraduate and graduate students
Learn about how to become a SLP and the steps to take for a successful career
Over the years, we have reviewed hundreds of programs, careers, and data to help this website grow. We are continuously researching specific programs, and reviewing them for our readership. The information and data on our website has been reviewed by top speech pathology and other linguistic professionals in the industry, and has been cited by hundreds of industry organizations and higher education institutions.
History of SpeechPathologyDegrees.com
SpeechPathologyDegrees.com is owned and operated by Enroll Education LLC. For decades, Enroll Education has been researching degree programs within growing areas of higher education. We have worked with hundreds of universities and researched thousands of programs at all levels. Our goals are simple: Do our research, create easy-to-use websites with unique information, and help students find the best colleges for their personal circumstances.
SpeechPathologyDegrees.com Team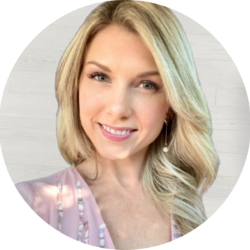 Amy Yacoub, MS, CCC-SLP – Writer, Contributor
Speech Language Pathologist
Master of Science (M.S.), Speech Language Pathology, Columbia University in the City of New York
Bachelor of Family, Youth, and Community Sciences, University of Florida
Amy is a Pediatric Speech-Language Pathologist living in Florida. She has a Bachelor's in Family, Youth, and Community Sciences from the University of Florida, and a Master's Degree in Speech-Language Pathology from Columbia University. Amy has over 10 years of experience working with children and specializes in the areas of Autism Spectrum Disorder, Childhood Apraxia of Speech, and AAC (Augmentative Alternative Communication). She has her Certificate of Clinical Competence from the American Speech-Language Hearing Association, is PROMPT trained, and certified in the Hanen 'It Takes Two to Talk' Program. Amy has worked extensively in an outpatient hospital setting. She also provides virtual consultations and resources to improve children's speech and language through her company Sunshine City Speech.

Natalie Fitzgerald – Writer, Contributor
Speech Language Pathologist
MS in Speech and Hearing Sciences, University of North Carolina at Chapel Hill
Bachelors in Communication Sciences and Disorders, Appalachian State University
Natalie Fitzgerald is a Speech Language Pathologist who has been practicing since 2017. Natalie graduated with her undergraduate degree in Communication Sciences and Disorders from Appalachian State University in 2015. Natalie then attended the University of North Carolina at Chapel Hill for her Master of Science in Speech and Hearing Sciences, graduating in 2017. While at UNC, Natalie focused her coursework and clinical internships on early intervention, Autism Spectrum Disorder, augmentative and alternative communication (AAC), and multicultural issues in SLP. Since graduating, Natalie has worked with the pediatric population in both public schools and private practice settings.
School and Program Listings
We take our listings seriously, and every school has been reviewed by one of our researchers to keep as accurate of a database as we can. Our newest program list was loaded to the site in 2021 and should be current. However, if there is a listing that needs updated please email us so we can review and update it (contact info here).
Advertisements
You will notice throughout the site that there are advertisements. We primarily place featured listings for different universities that could be of interest to someone looking for a degree in speech pathology or similar field. Every university on any of our sites is fully vetted, and is accredited, but you are responsible for fully vetting any program you consider. We have made our best attempt to label any advertisements as "AD", "ADs", sponsored programs or sponsored ads.
Privacy Considerations